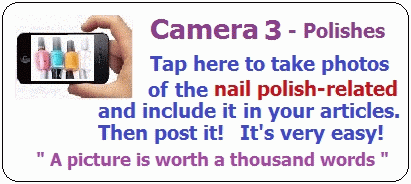 Nail Polishes and Related
Talks, Ask Questions, Reviews

| | |
| --- | --- |
| Q | Do you want a manicure that lasts for more than two weeks? |
One that resists chipping, yet feels light just like your own real nails? In fact, your nails will be stronger after this kind of mani. It's time to take a look at dip powder nails.

SNS, Signature Nail Systems, is one of the two top dip powder manufacturers in the world trusted by Glamour magazine.

Although dip powder isn't a new process, it's rapidly gaining in popularity. SNS sells their products to professionals and home users because they are easy to apply and safer for your health than other types of nail treatments.
Mar 15, 2018
koreannails
Views 10492