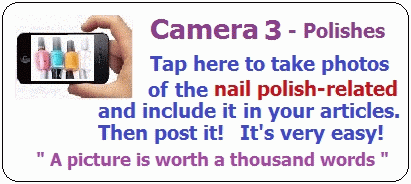 Nail Polishes and Related
Talks, Ask Questions, Reviews

If you want a fun nail colour and a finish that's high shine and bound to inspire jealousy, then look no further than the Zoya Kisses Pastel Jellies range. The trio came out at the start of the year and they are just perfect for Summer.

Vickie is a light, purple grey that is perfect for office wear. The jellies are sheer and light, and are designed to be built up, so if you look at Vickie on coat one and worry it's far too sheer – give it until the third coat when you're left with a near opaque, muted and sleek shiny grey. If you have one, why not add the topper from the Thrive range?

Princess is a bright pink jelly colour that reminds us of Barbie and ice cream and is the ideal colour to team with a tan! Light and buildable, Princess builds after 3 coats to a hot pink with good coverage.

Finally, Libby is a pink/ purple hybrid. Whilst lilac and cool tones purples are notoriously hard to build up – Libby can be build up by coat 3 to a close to opaque finish.
Mar 25, 2018
elaine
Views 10377