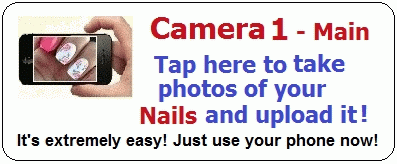 Half Moon Manicure
A half-moon manicure is a nail art design that features two contrasting shades of polish, one at the base and one at the tips, almost like a reversed French manicure. It was popular from 1920's to 1940's. The trend continued and is the look people now normally associate with half moon manicure.

View smaller nail art pictures at a glance


'Most-Liked' or 'Most-Added-to'

Nail Art Tutorials
To do it yourself at home

Nail Polishes
Related talks, Q&A
What type of nail art do you like?
- 27 Different Nail Art Types -