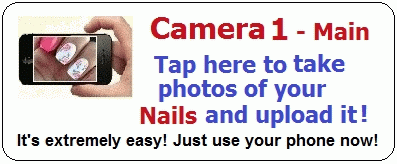 Piercing Nails
Piercing nails are a way to try out extra charms and jewelry without the pain of a real ear or belly button piercing. To create the tiny hole, you can use an electric file and bits made especially for this purpose, or a hand-held drill.

View smaller nail art pictures at a glance


'Most-Liked' or 'Most-Added-to'

Nail Art Tutorials
To do it yourself at home

Nail Polishes
Related talks, Q&A
What type of nail art do you like?
- 27 Different Nail Art Types -